Photography Challenge
Follow this 52 week photography challenge to improve your photography. Each week has a set goal where you have to focus on one thing only while still giving you room to express your creativity. After the 52 weeks, you will be a much better photographer. Along the journey, feel free to share your images on Facebook, Instagram, Flickr, 500px and Pinterest so others can see it and give you feedback. If you want to encourage other photographers to join the challenge, share this page with them.
Advice for Beginner photographers doing the challenge
The number of beginners who are taking the 52 week challenge is growing every year and the quality of images is getting better year on year. The photographers that make the most progress are the ones that do not overthink and just get to work and start taking images. There is a problem in our community with newbies getting analysis paralysis and giving up after feeling overwhelmed.
There is no shortage of tutorial videos with the next big photography hack or some new camera/lens that will help you get better images without doing extra work. If you want to benefit from this challenge, you have to focus and go out and shoot. Don't let perfectionism get in the way. Take each week as it comes and don't look too far ahead. Just do your best and give it an honest attempt and you will get better.
The number one question that gets asked is always with regards to gear. Cameras and Lenses. Who would have thought? The photography industry does a great job marketing expensive gear to aspiring photographers leaving them convinced that they cannot take great photos without the latest 100 megapixel camera or the f/1.0 lens. Truth of the matter is that it doesn't really matter what camera/lens you use for the most part. There is always specific scenarios where you absolutely need a camera with a certain shutter speed or a lens with a wide aperture but that is not the norm.
You can absolutely take great photos with your smartphone but many people prefer the tactile feedback of using a real camera. If you want to step up your game and use an actual camera, you should be looking at second hand gear. Mirrorless is the way to go as all the big companes (Nikon, Canon, Sony) are investing big into mirrorless cameras and although DSLRs are not quite dead, their future is not bright. If you have a few hundred dollars to invest, look to buy something that is 3-5 years old and a 50mm lens. That should get your going and be enough to take great photos in a lot of situations. APSC / Micro four third sensors are fine although Full Frame is preferred. Try to get a camera that has more than 12 megapixels as that will help with your prints in the future. Spend more on the lens that you do on the camera because you will keep your lenses far longer than your cameras. DO NOT underestimate the chore of carrying a heavy camera bag if you are going to be travelling/walking a lot. Use the Lens and Camera size comparison by pixel mag to see the size differences between cameras/lenses and pick accordingly. The Fujifilm X-T20 with a 35mm f/1.4 lens or the Panasonic GX7 with the 25mm f/1.7 lens is a great combo. Weight and size is a big advantage mirrorless cameras have over DSLRs. Walking around with a 2 kilo camera bag with big DSLRs for a few hours can get painful. Do not look past compact cameras with 1 inch sensors as they are more than capable in good light. Lastly, if you want to play with lighting, get a cheap speedlite. Many photographers have also added continuous LED lights to their kit as they allow you to see exactly how the light looks before taking the shot. This should be enough to get your started. Good luck and if you have any questions, feel free to contact us.
The Challenge
| | | |
| --- | --- | --- |
| Week 1 | Eye Lines | Get your subject to direct the eyes of the audience with their eyes. What are they looking at? |
| Week 2 | Storms | The weather around you can effect your mood. Chase the storm and tell your story. |
| Week 3 | Soft | Give us your artistic interpretation of soft. It can mean anything you want it to be and don't get too literal. |
| Week 4 | Hands | Let's take the focus away from people's face and make their hands the center of attention. See what you can come up with. |
| Week 5 | Left to Right Rule | Compose an image with the left to right direction in mind. Its the way we write language in most countries. |
| Week 6 | Golden Ratio | The Fibonacci spiral leads the viewers eye to the squares (the subject), capture your image utilizing the Golden Ratio. |
| Week 7 | Ordinary | Make the ordinary look beautiful. |
| Week 8 | Family | Use family as your inspiration. Since this is the advanced challenge no people can be in the image. |
| Week 9 | Music | Use music as your inspiration. The theme this week is wide open and you can go wild with your imagination. |
| Week 10 | Symmetrical | Shoot a symmetrical landscape/urbanscape. This looks simple in the image but difficult and challenging to pull off. |
| Week 11 | A Tree | See if you can add to the collection of great images that focus on a tree. |
| Week 12 | Loop Lighting | Loop lighting is a commonly used portrait lighting technique. Shoot a portrait by using loop lighting. If you don't have off camera flash setup, get creative with how you light your subject. |
| Week 13 | Current Events | Use current events to inspire you. This could be political or not. |
| Week 14 | Environmental | Combine a subject with their environment to tell a story. |
| Week 15 | Bodyscape | Use the human body as your inspiration this week. The human form has been the study of art for millenia. |
| Week 16 | The Alphabet | Alphabet photography is taking photographs of objects to create a word. |
| Week 17 | Fill the Frame | Using Fill the Frame is a great way to isolate your subject and create interest in your photo. Can you do it with only one color in the frame? Fill the Frame with one color. |
| Week 18 | Classic Novel | Identify a classic novel or story through your image. |
| Week 19 | Who inspires you | Photograph the things that inspire you. |
| Week 20 | Candy | Let's focus on Macro photography this week and take photos of candy and make them look beautiful. |
| Week 21 | Circles | The circle represents the notions of totality. It is a universal symbol. |
| Week 22 | The Elderly | Tell the story of an elderly person through the power of your camera. Capture the lines of their life. |
| Week 23 | Magic ND Filter | Use an ND filter combined with a shutter speed of 30 seconds or even longer to create your image. Try a waterscape or even a busy landmark to see the magic happen. |
| Week 24 | Fill the Frame | Get up close and personal to fill your frame with your subject. No backgrounds or distractions. |
| Week 25 | Portrait Lighting | Flatter your subject with Butterfly, Rembrandt, Split, or Loop Lighting. |
| Week 26 | Messy | Make messy look organized |
| Week 27 | Self-Portrait | Tell a story by taking your own photo without showing your face. |
| Week 28 | Waterscape | Focus on water this week. This could be the Ocean, lake, river, pond, or a puddle. |
| Week 29 | Frame Within a Frame | Use your surroundings to create a frame and frame your subject within it. This is a classic technique. |
| Week 30 | The Elements | Find inspiration in the elements of Earth, Fire, Wind, Rain, and Spirit. |
| Week 31 | Sky Overlay | Take an image with a bad sky and replace it in post. Let's work on those post processing skills. |
| Week 32 | Golden Hour | The legendary golden hour. The hour before sunset or the hour after sunrise. Use the amazing golden light to share a story. |
| Week 33 | Perspective | Use the relationships of the objects in your images to play with perspective. |
| Week 34 | Sparkle! | Shoot anything that sparkles. Make it interesting |
| Week 35 | Full Edit | Take your most boring SOOC image and edit it to make it as good as you can. Show off your editing skills. |
| Week 36 | Light Painting | Use time to your advantage and take long 30 second shutters at night to paint light. Use street lights, car lights or plain old LED lights to make this happen. |
| Week 37 | Fantasy | Real life or just plain fantasy... The inspiration this week is fantasy. |
| Week 38 | Aging | It happens to everyone. Show off images that represent aging. |
| Week 39 | Golden Triangles | A diagonal line divides the frame from corner to corner, two more lines are added from the other corners, intersecting the diagonal line. |
| Week 40 | Weight or Mass | Heavy as a stone, light as a feather. Find inspiration and shoot an amazing photograph. |
| Week 41 | Rule of Space | Your subject should be facing the frame, walking into the frame, this keeps your subject "in" the frame and engaging with it. Give your subject room to move. |
| Week 42 | Rule of Odds | 3, 7, 9 or any odd number. Its an age old rule. Use this number of objects in your image. |
| Week 43 | Your Habits | Good or bad habits. Show them in your image this week. |
| Week 44 | Street Candid | Use candid street photography to show us what your city is all about. |
| Week 45 | Patterns | Patterns can bring a certain rhythm to your images. Show them off. |
| Week 46 | Low Key | The opposite of high key, keep your histogram to the left and show those shadows and create a mood. |
| Week 47 | Zoom Burst | Changing the focal length during long exposure can add movement to your composition, producing leading lines within your image. |
| Week 48 | Trash | Use trash as inspiration to create something memorable. |
| Week 49 | Humor | Make us laugh. Don't make it too cheesy. |
| Week 50 | Full Manual | Put your camera in full manual and play with your aperture, focal length and shutter speed to get creative. |
| Week 51 | Contrast | Use contrast to your advantage to make an interesting image: bright/dark, liquid/solid, hard/soft, delicate/brash. |
| Week 52 | Abandoned | Bring back the forgotten. Can you remind everyone why it should still be in our memories? |
If you want to talk to other like minded photographers, feel free to join our facebook group to share your work and see other photographer's photos for the challenge. The challenge started in 2016 and went on to 2017, 2018, 2019 and beyond. Over the years, we have had great feedback and advice from fellow photographers.
User Images from the photography challenge
I have been challenging myself for the last few months to take images of things that I am not used to. Most photographers get comfortable in a certain genre of photography and feel a bit lost if they have to go outside their comfort zone. I experienced this when a male friend asked me to do a photoshoot with him. It dawned on me that I have no experience is posing male models. This led me down a path of challenging myself and documenting my journey as I try different types of photography and play with different cameras and lenses.
Throughout the journey, my biggest surprise was finding out that I don't enjoy some types of photography. Landscapes aren't really my thing. I don't feel in control and you are always at the mercy of the weather. I did enjoy street photography though. In a busy city, there is always something going on and if you are paying attention, you can capture some amazing photos. I felt most at home with studio lighting when I am 100% in control and taking pictures of people that I know.
I feel like I have improved my photography as a result of challenging myself even if the final images are nothing special. The point of this exercise was to broaden my horizons and do the best I can under different scenarios. I have always felt like I am very good at technical photography but somewhat lacking in the creative side of things. After this challenge, I have a better eye for things and hope to take some of the lessons learned into my future work. I have already shared some of the images on social media and other platforms. You can see my final images and camera settings for all of them below.
Self Portrait
This week's challenge was a self portrait. I am not too versed in taking pictures of myself (I hate selfies) and truth be told, I much prefer being behind the camera but I wanted to do a self portrait and go beyond my comfort zone.
As you can see below, the photo is taken in the shower behind the glass. I had to use my RGB portable light and then put my Leica Q on a tripod with a self timer of 5 seconds. The light is being softened with white paper and I had to make the condensed droplets more beautiful in post. You can really see the red light accentuate in this photo which is the look I was going for.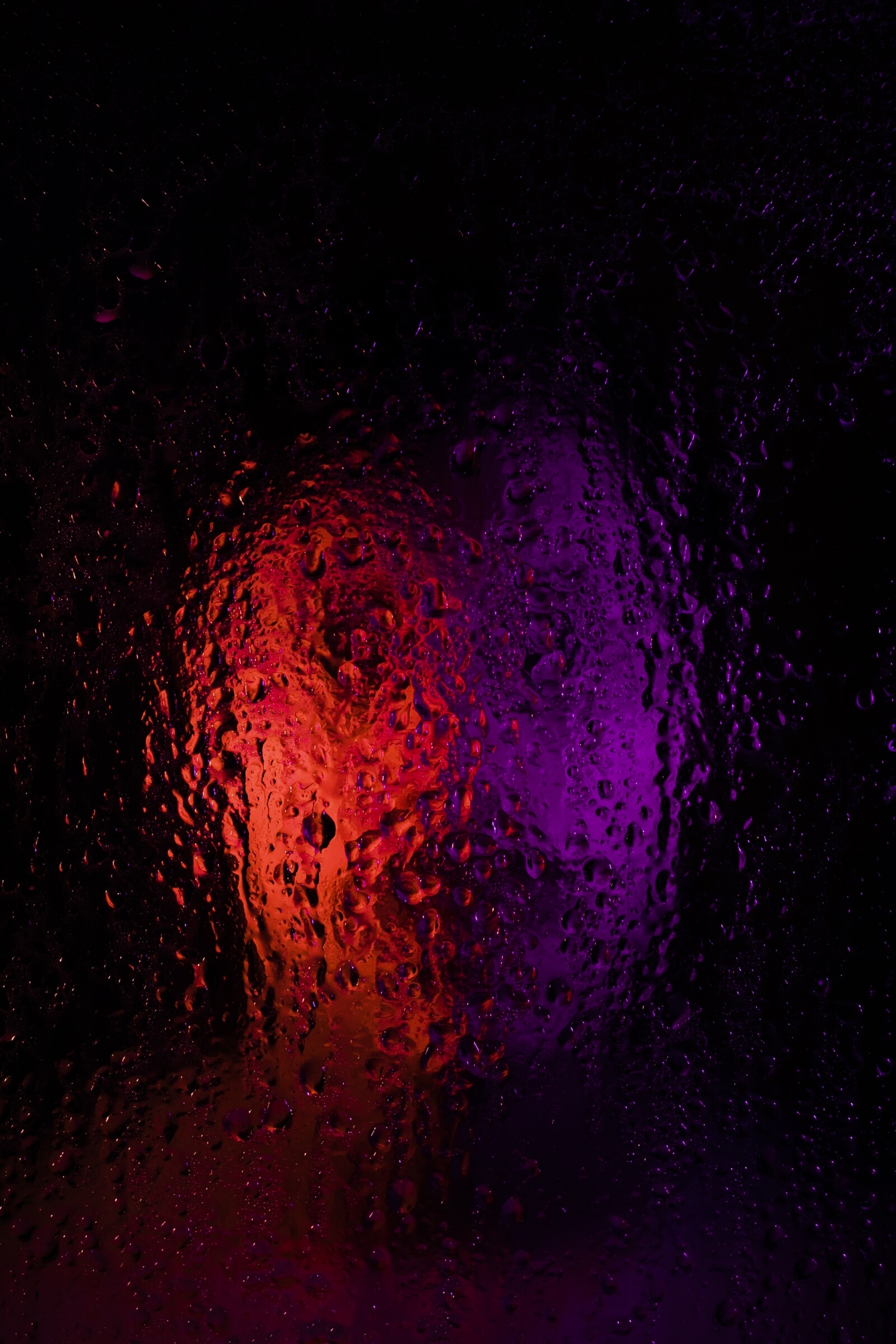 Landscape
Another week, another photography challenge for me. I really wanted to capture the snow in my town so when my friend asked me to go out early in the morning, I duly obliged. This time, it was a struggle. My wheelhouse is portrait photography and headshots which is nothing like taking pictures of a landscape in front of you.
With portrait photography, I can guide and instruct my subject but in a landscape, all you can do is walk around and try to find different angles and view points. After walking for around an hour, I came across this old couple walking towards me and I snapped a couple of photos and this is the best I could manage. Photo was taken at a shutter speed of 1/85s with an ISO of 450 and 24mm wide angle lens.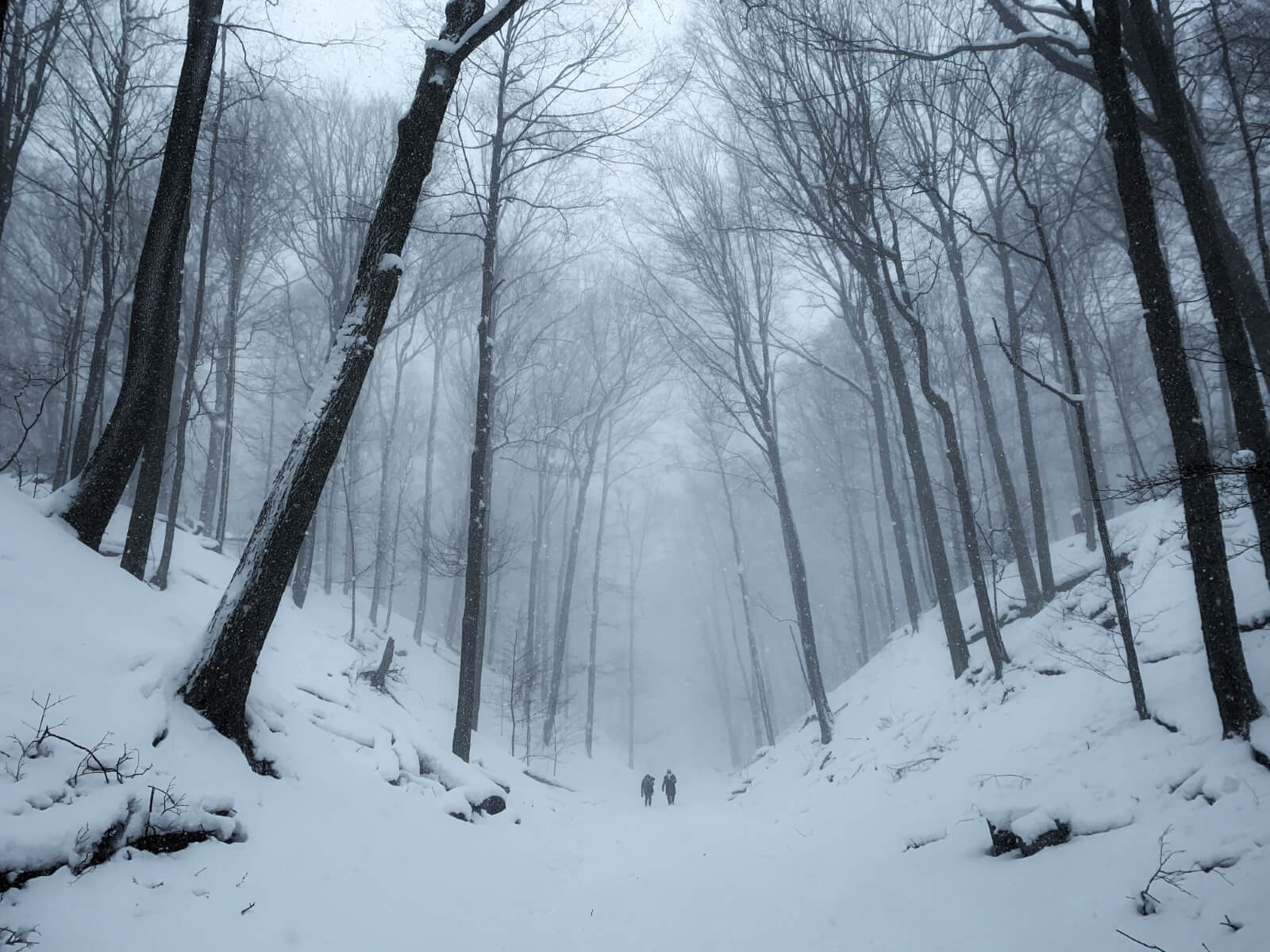 Candy
Candy was next on the list of things to photograph. This one turned out to be really easy as I have a big sweet bazaar 200 yards from my house. I just went on one quiet wednesday afternoon to my regular sweet shop where I am acquainted with the owner and got her permission to photograph some of the sweets. I was going to use the Fujifilm Macro lens for this shot but decided against it as I went a little wider than expected.
The colors really pop in this one and most of that is due to the beautiful lighting. There is a slight saturation bump in lightroom but nothing too crazy. I really love the clear rule of thirds separation in this image. It was shot at 1/400s on the 35mm f1.4 at ISO 200 and f5.6 on my Fujifilm X-T3. I wish I had taken a little more time to clean up the sweets before taking the photo. You can see some plastic wraps in the photo which is annoying but not a deal breaker.